Over $22K for DC STEM
2012 Scholars & Intern Awards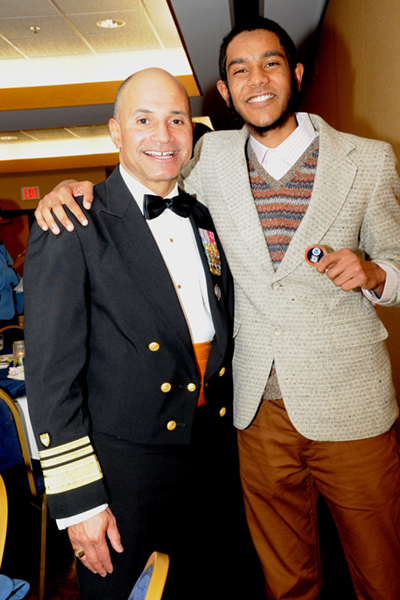 National BDPA's Washington, D.C. Chapter (BDPA-DC) hosted a fundraiser and 35th Anniversary Kick-off at the Washington Navy Yard. Allen Hai (above right), BDPA-DC High School Computer Competition (HSCC) team's only senior this year received a $500 scholarship from the local BDPA Chapter and a special coin from Vice Admiral Manson K. Brown, the U.S. Coast Guard's Deputy Commandant for Mission Support. Admiral Brown provided this year's industy keynote address.

In 2012, BDPA-DC student members won scholarships and received internships valued over $22,000 from HP, Johnson & Johnson, Oracle, and BDPA-DC with Chapter STEM Program support from Bowie State University and the Best Buy Children's Foundation. FireEye and Ross Technologies, Inc. (RTGX) are Diamond Sponsors for the Fall 2012 BDPA-DC Awards Gala. Photos are available via Facebook and Pinterest galleries. Select here to read more and view this year's awardees. BDPA-DC will co-host NBDPA's 35th National BDPA Technology Conference at the Hilton Washington, August 13-17, 2013.
Updates to BDPA Careers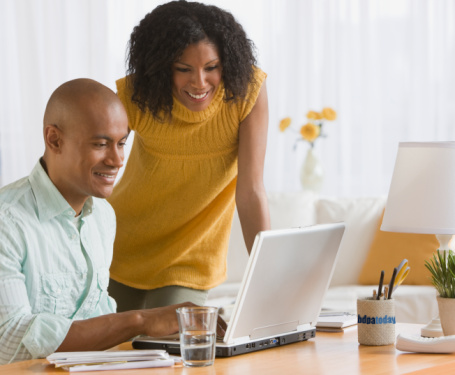 ITDiversityCareers is a job resource that connects IT professionals and employers. National BDPA (formerly known as Black Data Processing Associates) is a non-profit organization of professionals working in or having interests in Information Communications Technology (ICT) fields. Included amongst the organization's members are developers, analysts, engineers, entrepreneurs, and investors. ITDiversityCareers is open to all IT, STEM, and Computer Science professionals across all industry sectors.
Workforce Development Investments
Since 1975, National BDPA has partnered with industry and academia to support technical workforce requirements. Select here to provide secure contributions in direct support of NBDPA's industry programs or scholarships provided by the BDPA Education and Technology Foundation (BETF).
BDPA-NY Receives $10K from CIGNA Foundation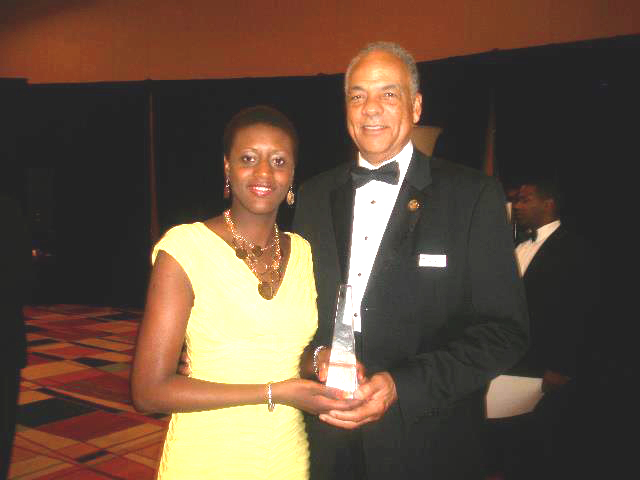 At the end of this year's third quarter (3Q12) BDPA New York, received Cigna Foundation support for its Student Information Technology Education & Scholarships (SITES) program in an approved amount of $10,000. Above,(L-R) Renetta English (BDPA-New York Chapter President), is shown here with National BDPA Co-Founder, Earl A. Pace, Jr. with her chapter's second consecutive NBDPA Chapter of the Year award during last quarter's National BDPA Technology Conference. BDPA's Education and Technology Foundation (BETF) helped coordinate this year's winning proposal. Select here to read more on BDPA-NY.
BDPA Atlanta Crowns World HSCC Champions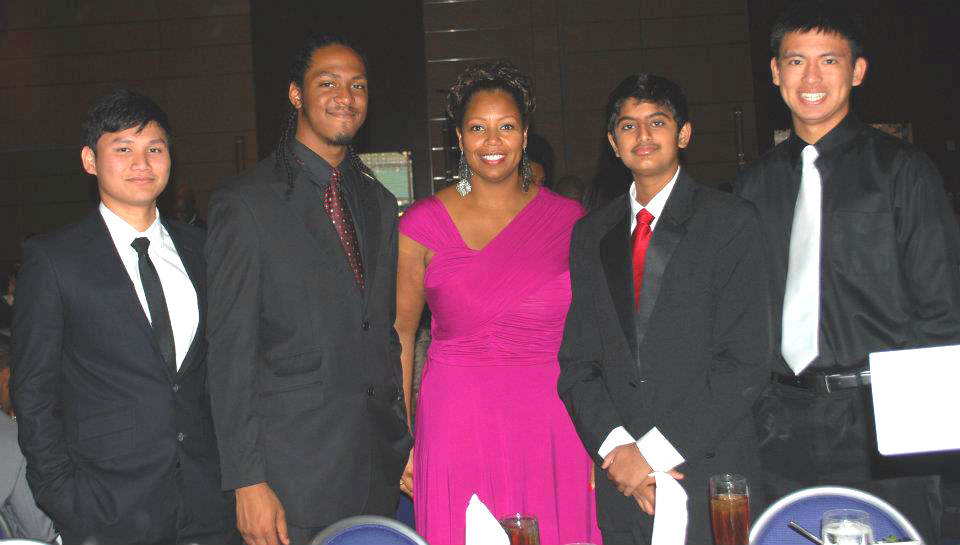 NBDPA's 2012 High School Computer Competition (#HSCC) Champion is the BDPA HSCC Team from Atlanta, GA. Pictured above (L-R) Mr. Sunheng Taing; Mr. Allen Warner; Ms. Felicia Jones, President BDPA Atlanta; Mr. Yash Shirsath; and Mr. James Nguyen.
Select here to read more.
"The Geek Shall Inherit The Earth"
#iamFIRSTtv: The Black Eyed Peas front man/entrepreneur/tech wizard, will.i.am paired up with inventor/FIRST founder Dean Kamen for "i.am.FIRST: Science is Rock and Roll," a groundbreaking, one-hour special promoting education, science and technology.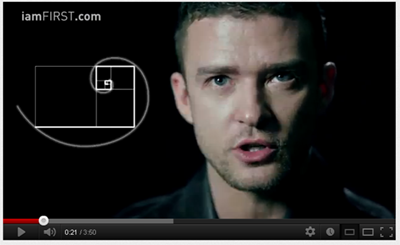 High profile celebrities speak out to support STEM (Science, Technology, Engineering and Math) education. "i.am.FIRST -- Science is Rock and Roll" aired in August of 2011 shortly after National BDPA's Annual Technology Conference.
Select here to watch video
BETF Receives $5K
from CompTIA Grants
CompTIA's Unified Communications Community voted a $5,000 grant to the BDPA Education and Technology Foundation (BETF), one of more than 30 tech-related charities that received a combined $100,000 from the Creating IT Futures Foundation in 2012. Select here to read more...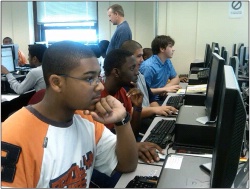 BDPA Triangle Chapter is currently enrolling area youth (above photo) for the Saturday Technology Academy, an intellectually challenging program that builds self-esteem through the mastery of applied computer science. Read more...
Popular Technology TV
About Us | Co-Founder's Interview

Attend Our Next APBi
Advanced Program Briefing
for Interns from Industry
Don't just throw resumes, applications, and proposals "over the fence." Establish relationships and build networks with local BDPA Chapters or Chapter Interest Groups (CIGs). ICT Industry Leaders participate in BDPA Events. Discover their new "win themes" for contracts, grants, scholarships or internships.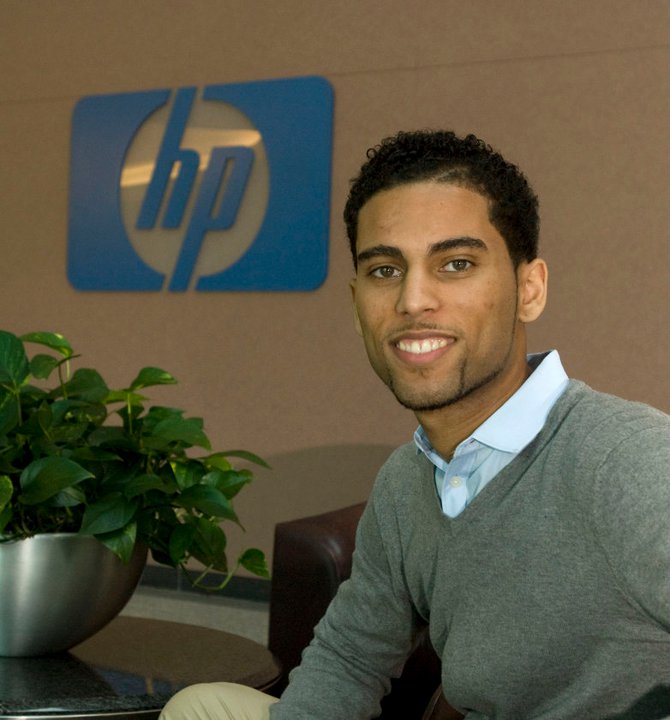 Francisco Nunez (above) is a 2012 NBDPA Oracle Scholar. In 2011, Francisco was an intern with HP, one of National BDPA's Platinum Sponsors. In 2012, he spent his summer at Stanford University. BDPA success stories continue to eveolve, select here to discover more.