SiriusXM Satellite Radio Named DC Chapter Sponsor of the Year
Above, members of local NBDPA, NABJ, Black MBA chapters, and invited guests participate in studio tours at SiriusXM Satellite Radio studios. The Host Chapter's Industry Day marked the kick-off for this year's Regional NBDPA Technology Conference co-hosted by BDPA's Washington, D.C. Chapter and Bowie State University.

Select here to read more.
Washington to Host 35th Anniversary Technology Conference and Career Expo in August 2013
National BDPA has selected Washington, D.C. to host their 35th Annual National Technology Conference and Career Fair. Host Chapters include BDPA Washington, D.C. (BDPA-DC) and BDPA Northern Virginia (NoVA.)
Select here to read more.
Over $22K for DC STEM
Coast Guard Admiral Keynotes Local Chapter Awards Banquet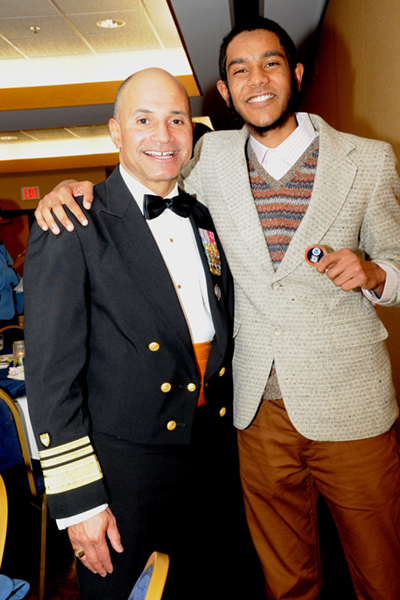 National BDPA's Washington, D.C. Chapter (BDPA-DC) hosted a fundraiser and 35th Anniversary Kick-off at the Washington Navy Yard. Allen Hai (above right), BDPA-DC High School Computer Competition (HSCC) team's only senior this year received a $500 scholarship from the local BDPA Chapter and a special coin from Vice Admiral Manson K. Brown, the U.S. Coast Guard's Deputy Commandant for Mission Support. Admiral Brown provided this year's industy keynote address.

In 2012, BDPA-DC student members won scholarships and received internships valued over $22,000 from HP, Johnson & Johnson, Oracle, and BDPA-DC with Chapter STEM Program support from Bowie State University and the Best Buy Children's Foundation. FireEye and Ross Technologies, Inc. (RTGX) are Diamond Sponsors for the Fall 2012 BDPA-DC Awards Gala. Photos are available via Facebook and Pinterest galleries. Select here to read more and view this year's awardees.

BDPA-DC will co-host NBDPA's 35th National BDPA Technology Conference at the Hilton Washington, August 13-17, 2013.
About Us
Co-Founder's Interview on PTTV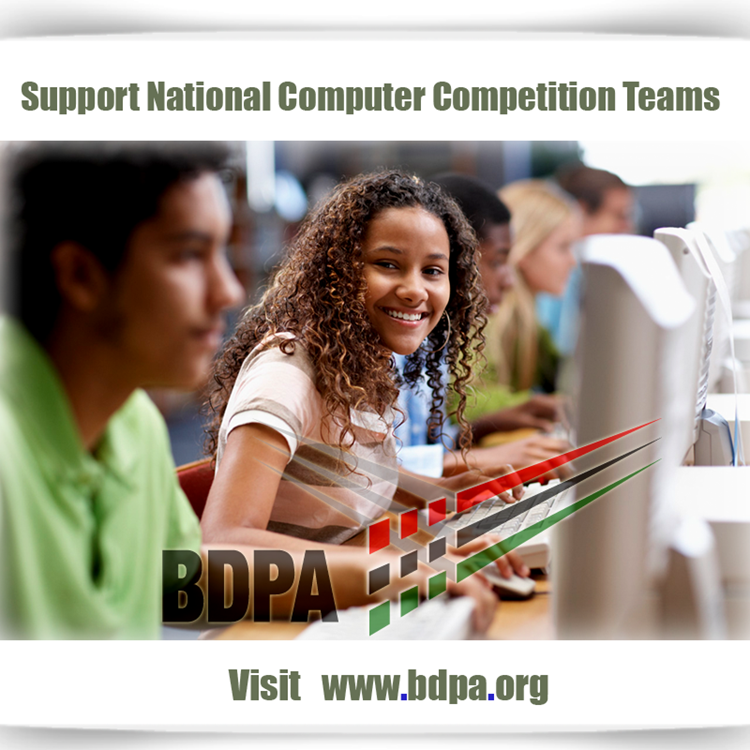 Founded in 1975, National BDPA (NBDPA) has partnered with industry and academia to support technical workforce requirements. NBDPA's Washington, D.C. Chapter was founded in 1978 by Norman Mays. It was the third NBDPA Chapter to receive its charter to help locally bridge digital divides and broaden opportunities for underserved communities in IT and related technical fields of interest.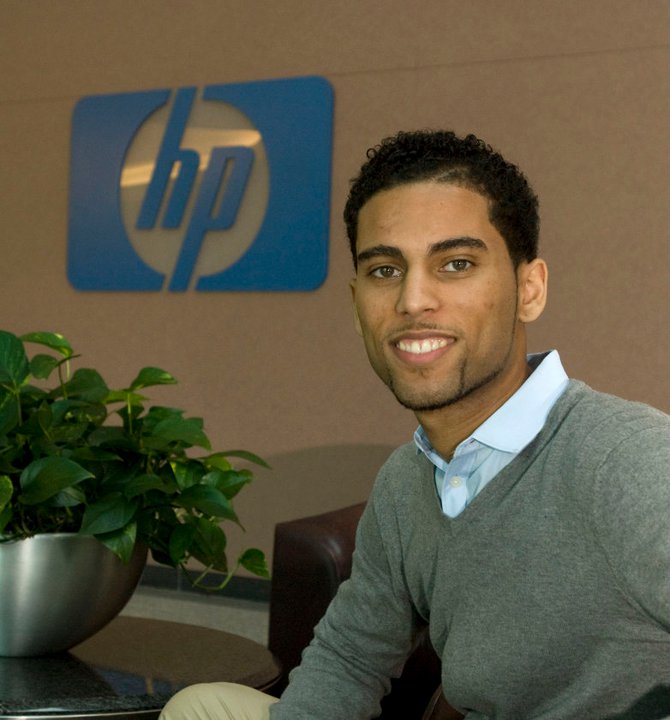 Francisco Nunez (above) is student member of BDPA-DC attending Morehouse College. An HSCC Alumnus in 2011, he was a BDPA Oracle Scholar with an intership at HP, a Platinum NBDPA Sponsor. Select here to read more.